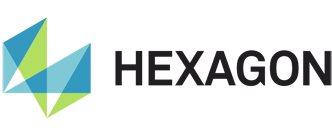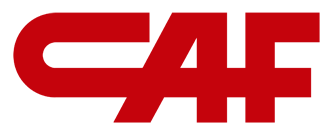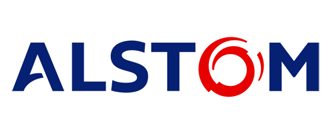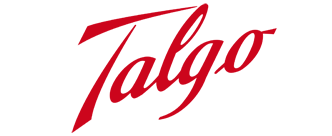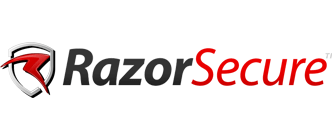 DAY 1: ROLLING STOCK
THE OPPORTUNITIES, CHALLENGES & INNOVATIONS IN ROLLING STOCK MAINTENANCE & IOT TECHNOLOGIES FOR THE MIDDLE EAST RAIL SECTOR
The Days Focus Is Optimising Rolling Stock Maintenance Using Advanced Predictive Maintenance Solutions, Data Set Analysis, Artificial Intelligence,  IoT & Industry 4.0: Learn How To Collect And Maximise Value From Massive Data Sets, From Every Aspect Of  Operation To Reduce Cost, Minimise Downtime, Increase Capacity and Improve Services.
Digitalisation and Smart Maintenance: The disruptive business model for digital railways
Condition Based Maintenance & Remote Condition Monitoring
Effectively deploying IoT data for Predictive Maintenance
How IoT technology will bring advancements in data collection and analysis
Optimising maintenance and operation planning through enhanced asset management
Harvesting big data to reduce operational cost & increase profitability
Preventative failure prediction
Digitalisation And Smart Maintenance
The use of Data to optimize availability of critical assets
Improving Operational Profitability Through Fleet Condition Monitoring
Discover what tools are available and what are their different capabilities
DAY 2: TRACK & INFRASTRUCTURE
DIGITALISATION AND IoT OF RAILWAY ASSET MANAGEMENT: ACHIEVING OPTIMUM ASSET RELIABILITY AND MINIMISED MAINTENANCE COSTS
Digitalizing to achieve better track and asset availability: Smart Monitoring, AI & IoT Innovation
The future of a digital twin
Improving service reliability, cost, efficiency, practice & energy efficiency
How To Reduce downtime with better maintenance activities & practices
Limiting failures and unplanned maintenance
The evolution from reactive maintenance to an advanced predictive model
New technology application show case
Digitally analysis: Switches & Crossings of the future
Continuous Network Monitoring: Predictive Maintenance and Data Utilization – It's one thing capturing the data; How to make that profitable for your business
Unmanned Diagnostic Systems for Track Inspection: Processing results
Increasing Network Capacity – Shortening Time Required To Perform Monitoring & Maintenance Activities
Advanced, Solution Empowered Railway Asset Management
Artificial Intelligence Integration
Technology To Support Your Infrastructure Asset Management
Fixed Asset Monitoring
Dynamic Measurement
Automated Inspection Techniques
Maintenance Delivery and Reliability


Why Digital Twin Helps Digital Asset Management
Dr. Uwe Jasnoch, Director EMEA Government & Transportation, Hexagon
What are the concepts behind digital twin

How do digital asset management, reality capture and BIM contribute to the digital twin

What technology challenges need to be solved and what is feasible today

Discuss real-world projects and state-of-the-art approaches and technology

How can digital asset management benefit from the digital twin


Rolling Stock Maintenance: Identifying The Key Steps For CBM Implementation
Luis Fernandez de Barrena, Business Development Manager, CAF Digital Services
Leadmind Digital Platform: Optimising Rolling Stock Asset Management with date driven solutions

Real Time Advance Analytics and Automatic Measuring Systems: The 3 elements for a comprehensive CBM implementation

How to collect and maximise value from massive data sets from every aspect of your data operation to reduce cost, minimise downtime, increase capacity and improve service


Diagnostic & Monitoring Technologies For Rail Infrastructure
Speaker to be confirmed
Speaker Bio | Company Profile
The compelling benefits of digitizing rail infrastructure with remote monitoring

Solutions for different asset categories

Examples of success – case studies from our global base

A roadmap for a sustainable future
ATTENDEES FROM 2019 (PRE-COVID)
Directors of Maintenance, Directors of Asset Management, Head of Technology, Directors of Operations, Heads of Remote Diagnostics, Directors of IT & Strategy, Chief Information Officers, Heads of Data & Analytics, Directors of Procurement, Heads of Rolling Stock, Infrastructure Asset Managers, Chief Technology Officers, Directors of Infrastructure, Heads of Smart Maintenance, Chief Innovation and Digital Officer, Managers of Asset Information, Directors od Data Intelligence, Chief Information Officers, Managing Directors, General Managers, Heads of Smart Maintenance, CMO, Infrastructure Managers, Director of technology and Innovation, Managers of Asset Information, Consultants – Data and Digitalisation, CMO, Head of Data and Analytics, Chief Innovation & Digital Officer, CEO's, Heads of Enterprise Architecture, Directors of Rolling Stock Engineering & Maintenance, Maintenance Planning and Control, Directors of Technology and Innovation, Chief Technology Officer, Data Scientists, Manager of Asset Information
Heads and Mangers of Track, Track Maintenance, Infrastructure, Engineering, Track Systems, Condition Based Maintenance, Maintenance, Asset Management, Data/IT, Diagnostics and Maintenance, Assets, Tamping, Safety, Quality, Reliability, Diagnostics and maintenance machines, Directors of Maintenance, Directors of Asset Management, Head of technology, Directors of Operations, Heads of Remote Diagnostics, Directors of IT & Strategy, Chief Information Officers, Heads of Data Analytics, Directors of Procurement, Infrastructure Asset Managers, Directors of Infrastructure, Head of Track equipment, Director of Technology and Innovation, Managers of Asset Information, Consultants, Data and Digitalisation
ATTENDEES FROM 2019 (PRE-COVID): TOCs & RAIL AUTHORITIES
Federal Transport Authority – Land & Maritime (FCA), United Arab Emirates Ministry of Infrastructure Development, Dubai Expo2020, Abu Dhabi Metro and Tramway, Dubai Metro, UAE Superloop, Oman Mineral Railway, Oman National Railway, Riyadh-Damman, Riyadh-Riyadh, Saudi Landbridge, Makkah Metro, Jeddah Metro, Damman Metro, Egyptian National Railway, Cairo Metro Extension, Roads & Transport Authority RTA, Department of Transport, Dubai Municipality, SAR, Public Transport Authority, Oman Rail, Makkah Mann Rail Transit, Metro Jeddah Company, Arriyadh Development Authrority, Egyptian Railways, Carro Metro, ONCF, Transport SA, SNTF, Indian Railways, Oracle Expert, Systems Interface Managers, Rolling Stock Technician, (RAMS) Engineers

2022 MEDIA PARTNERS & OUR GLOBAL OUTREACH

UPDATE: Coronavirus (COVID-19)W
We are thrilled to be back! Face-to-Face after a long wait, is back – but we are still being carefully and following all the local rules and regulations.
Extra precautions and measures are in place for your protection and for your assurance. All of our venues must provide evidence of extensive, additional and frequent cleaning and disinfecting, ample disinfectant dispensers and hourly expended air conditioning systems.
In addition, we provide generous seating in all our conference and networking areas to make sure there is enough space between neighbours to comply with any local social distancing measure. We have to recommend to network without shaking hands, but that decision is ultimately your own. What we have done, which is pretty cool, is offer a colour scheme of rubber wrist bands, a traffic light scheme, so that other attendees can immediately identify your greeting preferences.
Our staff and our attendees health and safety is our top priority. Therefore, we constantly monitor and analyse all developments related to the corona virus (COVID-19) in all our locations.
We are looking forward to seeing you in Dubai,  March 2022!
Sponsorship, Speaking Opportunities, Exhibitors