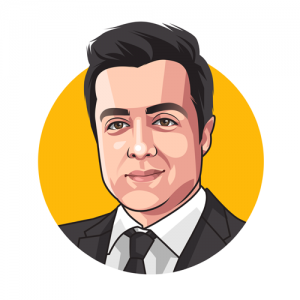 CONFERENCE CHAIR
Project Technical Lead, Institute of Railway Research in the University of Huddersfield & Siemens Mobility, GmbH
Dr Farouk Balouchi
He graduated from Huddersfield University in 2009, with a master's in Electronic Engineering and defended his doctoral thesis on 'Energy Harvesting Conversion Mechanisms for Low-Power Electronics
Dr Farouk Balouchi has been a member of the Institute of Railway Research in the University of Huddersfield & Siemens Mobility, GmbH for the past 5 years. His work has focused on commercial condition monitoring projects developing in-vehicle track monitoring systems to reduce the cost of maintaining the UK railway network and simultaneously improving safety and increasing the availability of passenger rolling stock.
Other projects have focused on the use of and advanced artificial intelligence methods for vehicle diagnostic data to improve fleet maintenance scheduling. Before this Farouk developed energy harvesting mechanisms for low power electronic devices. Allowing them to be self-sufficient, harvesting power from the ambient energy of sensing devices on condition monitoring systems.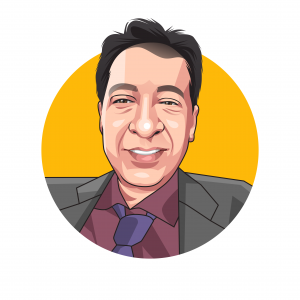 Portfolio Adviser – Major Infrastructure & PPP, Ministry of Works – Bahrain
Loay Ghazaleh
Loay Ghazaleh, a 1986 Texas A & M Civil Engineer with MBA 2000 Finance from Thunderbird – Arizona, is backed by over 25 years Technical, Legal and Financial General Management & Advisory Roles in PPP's, Project Finance, Infrastructure, Coastal Property Development, Construction and Management Consulting spanning Bahrain, UAE, Jordan, India, Brazil, Philippines, Saudi Arabia & Palestine.
Loay for the past 8 years has served as the Advisor to H.E. Undersecretary of the Ministry of Works in the Kingdom of Bahrain. Loay has contributed to PPP, Project Finance / Investments and Project Management development in MENA region over the years by speaking at over 40 professional events.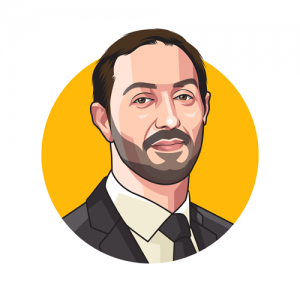 Health Hub Tenders & Infra Project Manager, Alstom Group
Bruno Gajan
Bruno Gajan is a Civil engineer with 15 years in rail transportation business, strategy, marketing and business development of rail infrastructure and turnkey systems.
With development of Concessions/PPP projects integrating financing, maintenance and operations and rail infrastructure and digital Services Innovations Management and Deployment. Bruno is currently managing the HealthHub Infrastructure Predictive Maintenance Solution and Projects worldwide.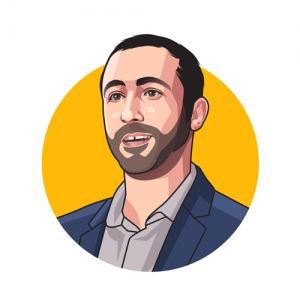 Marketing Strategy & Digital Services Solutions Director, Alstom Group
Christophe Sanguina
Christophe Sanguina is Market and Portfolio Director for Alstom Services platform since September 2017.
Prior to this, he was Solution Manager for Predictive Maintenance from 2014 to 2017. From 2012 to 2014, Christophe was in Bucarest, Romania as Electrification Renovation Manager. From 2007 to 2012, he managed four electrification projects in Egypt.
Prior to this, he was Bid Manager for international projects, based in Saint-Ouen.
Christophe started his career at Alstom Power in 2004 as Project Manager for Power plants on export market.
Christophe was born in 1980. He holds an electrical and automation degree and a Project Management and International Sales development degree from Kedge Business School.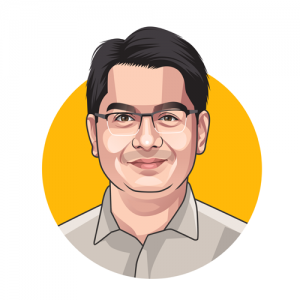 Director, Indian Railways
Kapil Jambhulkar
Kapil has done PGDM from IIM Ahmedabad and is currently working as a Director level Officer in Indian Railways in a leadership position.
He is leading a workforce of about 1800 as Group "A" Gazetted Officer of the Indian Railways in Coach Maintenance Depot at Guwahati. He has been exposed to various rotational assignments in Railways in India and abroad and has gained exposure to diverse work culture across the country.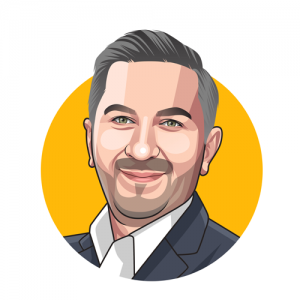 CEO & Founder, Quantasmart Iot
Khaldoun Aboul-Saoud
Khaldoun, is a Technology and Innovation Professional with over 20 years of broad-based experience in multinational corporations and start-ups across Europe, Middle East, and Africa. He has a proven record of success consistently achieving business goals and objectives, which he attributes to his strong work ethic my willingness to do whatever it takes to get the job done.
Khaldoun strengths include driving revenue growth, overachieving sales targets, marketing, enhancing customer engagement, and optimizing the user experience. Khaldoun is multi-lingual in Arabic, English, and French.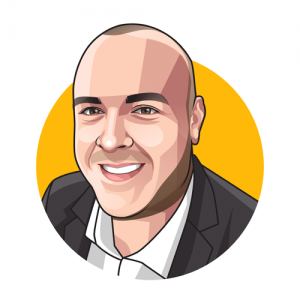 Head of Digital Asset Management, Atkins Global
Martin Vallance
As an effective enabler of change, I guide people through the implementation of new technology solutions.
I am a results-oriented programme and project management professional with expertise in digital asset management. Able to deliver complex change projects, I have a flair for engaging teams and varied stakeholders, as well as ensuring significant efficiency savings. My strengths are that I combine a coordinated approach to planning with knowledge of all aspects of project implementation, creating robust and sustainable solutions.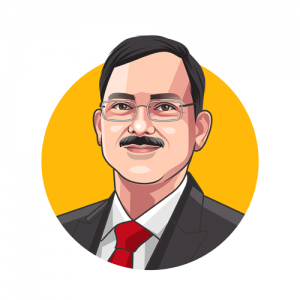 Chief Business Transformation Officer, NTF India
Harish Pant
Dr. Harish Pant is presently the Chief Business Transformation Officer of NTF India Pvt. Ltd. –a leading manufacturing organization, Tier 1 supplier to OEMs, that specializes in engineering plastics and light-weight composites spanning entire gamut of End Customer Experiences, Styling and Concept Development, Product Design and large-scale Manufacturing catering to multiple sectors of the economy.
Prior to this Industry transformative role, he has been Managing Director of Hampson Industries Pvt. Ltd, Bangalore for more than a decade. He is an Industry Thought Leader, Global Mentor, Advisor, Sustainability Evangelist, Poet, Author, Blogger, Columnist, Key Note Speaker, Guest lecturer in top management and technical institutes across India.
He has developed a path breaking Global Sustainability Model and further carrying out research on Three Currencies Model for Social, Environmental and Economic impacts.
Dr. Pant is passionate about developing Next- Gen Leadership, Entrepreneurs, Start-ups and Skills Development initiatives across international and national platforms through lectures, workshops, presentations and knowledge share.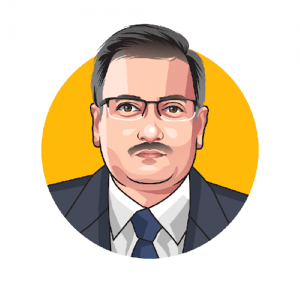 Chief Mechanical Engineer & Head of Rolling Stock & O&M, Konkan Railways
Deepak Tripathi
A professional with more than 25 years of experience in Rolling Stock Operation & Maintenance, Passenger & Freight Train Operation, Product & Vendor Development, Quality Assurance, Infrastructure & Technology Project Management. Extensively travelled abroad, have also worked with several organizations overseas in the areas of product, technology and business development.
A keen learner, researcher and trainer with doctoral (Ph. D) and postgraduate qualifications specializing in Operations, Quality and Lean Management. Authored Books, Research Papers in International Journals & Conferences, conducted Workshops & Seminars and Field Projects.
Contributions include performance transformation in large, multi-location establishments in Rolling Stock O&M, including implementation of Quality and Lean Management Systems and building human resource capabilities; Products & vendors development for rolling stocks including setting up new manufacturing and maintenance units; spearheading infrastructure & nurturing technology projects including for business development in India and Overseas.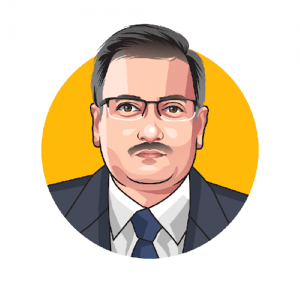 Chief Engineer, L&T Metro Rail Hyderbad
Dharmendra Kumar Pandey
Result-focused, professional with over 23 years of experience of Complete Railway Business Life Cycle including in Revenue Generation, Cost Optimization, Marketing, Business Development, Tender Management, Project Management, Client Service/Sales, Operation & Maintenance, Depot Management, DLP Management, Design, Contract Management, and Team Management
Attained proficiency in Project Management, design evaluation, Operation & Maintenance of complete Metro Rail Systems, High speed Locomotives and Railway systems etc.
Adept at dealing with maintenance and contractors of various Metro Rail Systems (MRTS) E.g. Rolling Stock, Signalling, Power Supply, Automatic Fare Collection, Telecommunication, Track, MEP, Civil structure, and Various Depot Equipment Suppliers
Adroit in management and completion of International and Domestic projects within budget & timeline from pre-tendering stage till project completion in Metro and Railway Projects
Attained proficiency in driving revenue growth, market & competitors' analysis and Business Development activities like breaking new avenues & driving sales growth and establishing brands
Holds the merit of working in various European and Asian Countries like Spain, Germany, France, Czech Republic, Austria, Riyadh, Mauritius etc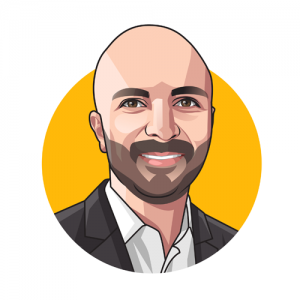 Services & Analytics Engineering Head Manager, CAF S.A. Rail Services
Javier De La Cruz Garcia Dihinx
Industrial engineer at Zaragoza University (Spain) and automotive engineering at Université de Technologie de Compiègne (France). He started working in automotive sector for Renault and IDIADA but in 2004 entered in the railway sector as North America and ROW Operation Manager for CAF. From 2012 to present he has been Ingenieering Director for CAF Rail Services being highest responsible for Digital Train LeadMind, RAMLCC and Maintenance ingenieering divisions.
Due to his experience and continuous formation (Artificial Intelligence: Imprications for Business Strategy (MIT Sloan School of Management), Digital Transformation Management (IE Business School), Big Data and Business (Deusto Business School) he was chosen by CAF Board of Directors to lead the Digital Transformation of the company.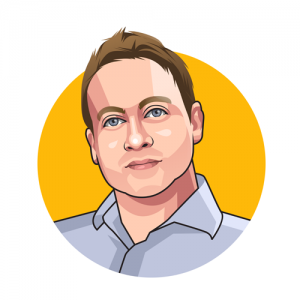 Digital Director, Unipart Rail & Managing Director, Instrumentel
David McGorman
Dr David McGorman, is MD of Instrumentel Ltd, a company that specialises in precision electronics and telemetry, including Condition Based Maintenance.
With significant experience in the management of technology companies and a strong technical background, David has a proven track record of delivering strategic projects within harsh and difficult to access environments, including the Rail Industry.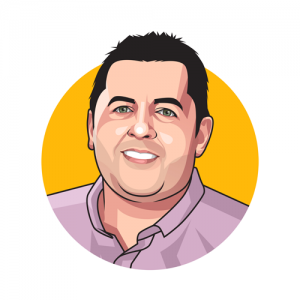 Co-Founder & Managing Director, Votex IoT
Adrian Sutton
Adrian is Co-founder and Managing Director at Votex IoT, he brings a broad and deep skills set to the business having worked across multiple sectors and territories. He is highly experienced in managing complex programmes and projects to implement new target operating models to deliver digital and data driven £m savings, performance improvements and/or growth.
He's used this knowledge, market awareness and connectivity to develop the propositions and team at Vortex IoT. He is a highly commercial and flexible individual with strategic IT and core business function knowledge.
Prior to founding Vortex IoT, Adrian spent 10 years working both independently and for blue-chip consultancies and System Integrator's across both public and private sectors managing and delivering complex strategic transformation programmes and projects of work.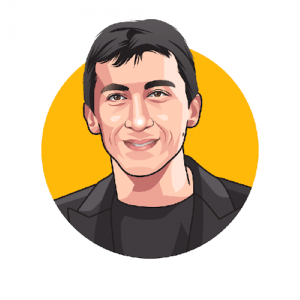 Project Director, Istanbul Metro
Ali Dagil
He graduated from Istanbul Technical University Electronics Engineering at 2009.
For 9 years at Metro Istanbul Transportation Company, He studied on several R&D projects mainly focused at Railway Environment and Digitalization. He worked as Project Manager, Design Analysis Chief, System Designer, Embedded Central Software Developer and also Field Implementor.
On his latest mission, He is working as signalling specialist for the certification company "Certifier". He focuses on the Interoperability at the Regional Lines, Independent Safety Assessment and Railway certification processes.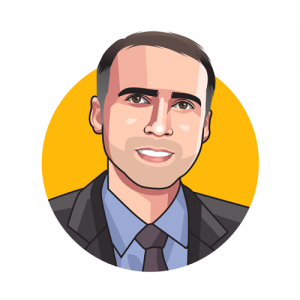 Business Manager Cyber Security & Digital Transformation, TUV Rheinland Middle East
Muneeb Anjum
Muneeb Anjum is a UAE Business Head and a Distinguished OT Lead Consultant for TUV Rhienland Consultancy & Advisory Services. Mr. Muneeb is responsible for Digital Transformation & Cyber Security solutions helping client's Master Cyber Risk, meet Regulatory Compliance. Achieving OT, IoT & Cyber resilience for critical infrastructure; besides making security an enabler & key component of his coverage.
He has been at TUV Rheinland for 1.5 years and has more than 15 years of experience in the Cyber Industry. Mr. Muneeb is contributing to drive adoption & implementation of Fourth Industrial Revolution in Railway, and assist building Industrial Systems that are both Safe, Secure and can adapt to the demands of industry 4.0.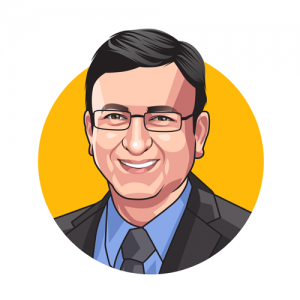 Managing Director, Synergiz Global Services Private Ltd
Arun Chandran
Mr. Chandran is an expert in program/project and detailed design, of major infrastructure projects in varied sectors like rail, high speed rail, metro, aviation, telecommunication facilities, highways, buildings. He has expertise in tender preparation, contract administration, interface management, construction management, asset management and has worked on various complex major projects in different geographies like USA, India, Maldives and Taiwan. He has managed the consulting business for Parsons Brinckerhoff in India (as Director- Aviation, Rail & Transit, and Project Management).
He is a managing partner at Synergiz Global which is a firm that specializes in the transport sector. He has developed the strategy and processes to implement 5D BIM (first time in India) for the project for Nagpur Metro Rail Corporation and worked as Project Director for the construction of Terminal 3 at Delhi International Airport and Programme Director for the design and construction of Hyderabad Metro Rail Project . He is Deputy Project Director for the detailed design and construction of India's first High Speed Rail project from Mumbai to Ahmedabad which involves preparation of tender documents for one of the largest infrastructure project in India.
Mr. Chandran possesses an in-depth knowledge of the infrastructure sector and information systems and has pioneered the development of various software products like Site Information Manager(SIM), Syntrack (a tool to manage the entire infrastructure project from planning to operations stage.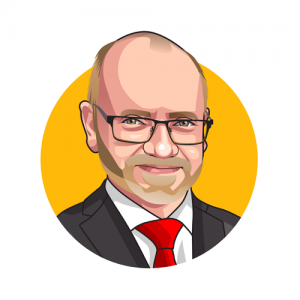 Regional Director for the Middle East, Network Rail Consulting
Gordon Lindsay
Gordon Lindsay joins Network Rail Consulting as Regional Director for the Middle East. Gordon will be responsible for developing NRC's business in the region, raising its profile and expanding its client base. Gordon joins NRC from the engineering consultancy Atkins, where he spent eight years delivering major rail projects in the Middle East and the UK. As a chartered engineer and career railway professional, Gordon brings 27 years' worth of expertise and knowledge to NRC.
Gordon's career started in 1991 as a graduate civil engineer on the British Rail Management Training Scheme. He directly experienced the privatisation of the UK railways when working through British Rail in Scotland's privatisation transformation to First Engineering. Gordon then moved into working on the design and development of major rail projects as part of the Strategic Rail Authority's 10-year plan, culminating in major upgrades to the UK's East Coast and West Coast mainlines.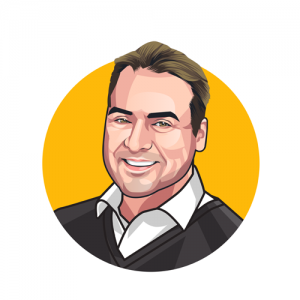 Chief Executive Office, Voestalpine Signaling Fareham Ltd UK
John Smith
John graduated from the University of Birmingham in 1990 with a degree in Mechanical Engineering.
He joined Jaguar Cars as a graduate trainee and spent 18 years in the automotive industry working in a number of senior engineering, manufacturing and product strategy roles, including a period with the Jaguar Racing Formula 1 team.
John joined the rail industry in 2009, leading the Intelligent Infrastructure programme at Network Rail, one of the most extensive applications of asset monitoring in the rail sector.
Since April 2018 john has held the position of Chief Executive Officer for voestalpine SIGNALING Fareham, the UK based centre for rail infrastructure monitoring, part of the voestalpine Railway Systems group.
As an engineer, John is passionate about the global transformation of railways through the safe, reliable and innovative application of digital technologies.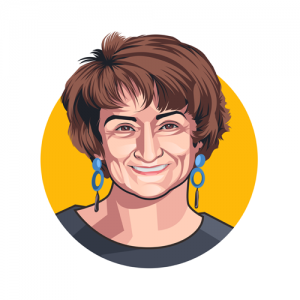 Vice President – Control Center Integration & Advanced Services, Hitachi Rail STS
Nadia Mazzino
Evolution of Automation solutions for Railways and Metro Control Centers thanks to the development of integrated platforms based on standard and common communication frameworks and new Human Machine Interfaces generation.
Application of digital solutions for the development of Added value Services (e.g. Intelligent Maintenance), leveraging on STS Signalling Systems, Traffic management and Monitoring Systems.
Representative of the company in several initiatives in railway research area (european and national) with specific focus on Digitalization, leveraging on IoT technologies, new HMI concepts and Big Data applications.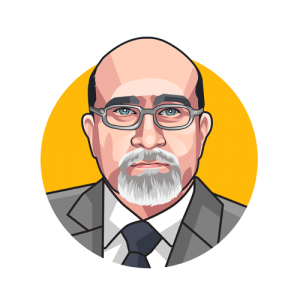 Global Head of Service and Maintenance Technology Systems Rolling Stock Service and Maintenance Business Unit, Hitachi Rail spa
Giuseppe Giannini
Head of Service and Maintenance Technology Systems is in charge to support and improve the maintenance tools IoT, OT and IT for Rolling Stock. He develops new digital solution collaborating with other engineering departments in Rolling Stock BU and Information Technology.
His main skills are: Technological and product innovation, digitalization, IoT, power electronics, electric drives, control system, software development. Optimization, innovation and improvement of process and product, development and exploitation of resources, change management. Organizational and interpersonal skills.
He was born in Naples Italy 60 years ago, he has a degree in Electronic Engineering cum laude, he has been working In Hitachi Rail since 1984.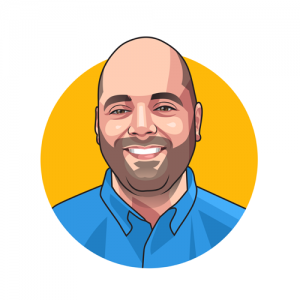 LeadMind Analytics/Digital Train Manager | Rail Services Engineering Department, CAF
Daniel Sánchez Ortega
Industrial Engineer with extensive experience (more than 10 years) in the Railway sector (SEPSA, Knorr, CAF). Playing roles of Project Manager, Electromechanical Systems Engineer and Maintenance Engineer. Currently responsible for a group of more than 12 people in Madrid and with the collaboration of a similar team in Beasain to develop the LeadMind Platform (CAF Digital train).
Mission: Parameterize and implement the LeadMind Platform in CAF and non-CAF Fleets to achieve return on investment thanks to the implementation of Use Cases based on digital services.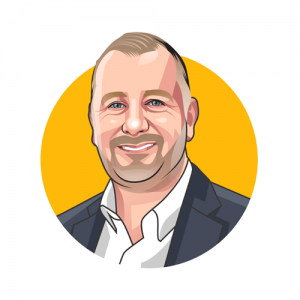 Engineering & Maintenance Director, Dubai Metro, Serco Middle East
Steven Cassidy
A Chartered Engineer with 25 years' experience in rail. Currently the Engineering and Maintenance Director for Serco on the Dubai Metro contract.
Having spent the last 4 years in the Middle East Steve previously held positions such as Network Rail Area Director (Anglia) and Network Rail Maintenance Director (Kent).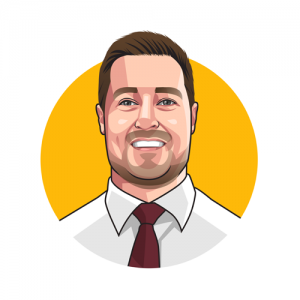 Rolling Stock and Depots Manager, Dubai Metro, Serco Middle East
Adam Scanlon
A Chartered Engineer, Fellow of the Institution of Mechanical Engineers and 15 years of experience in the rail industry.
Adam has been in the Middle East for 3 years and is currently the Rolling Stock & Depots Manager for Serco on the Dubai Metro contract. Prior to this he spent 5 year within a rolling stock manufacturer & maintainer delivering state of the art rolling stock fleets into service in the UK which included the development and implementation of asset management strategies.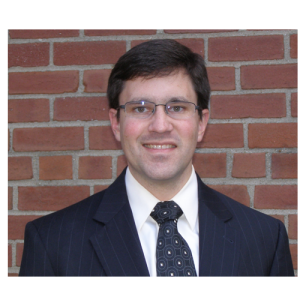 Middle East Africa (MEA) Asset Management, Parsons
Dr. James (Jim) Birdsall
Dr. James (Jim) Birdsall is Parsons Middle East Africa (MEA) Asset Management Discipline Lead and Project Manager with nearly 20 years of experience in design, review, operations, and maintenance of transportation infrastructure.
Dr. Birdsall leads a team of technical, business, and technology consultant team in delivering technically advanced, timely, and innovative solutions. Some of Jim's recently key projects have included the RTA Rail Infrastructure Maintenance Management System (RIMMS), the Washington Metropolitan Area Transit Authority (WMATA) 10-year station capital plan state of good repair assessment, the George Washington Bridge eCOMET asset management system build, and the First Bosphorus Bridge retrofit design analysis.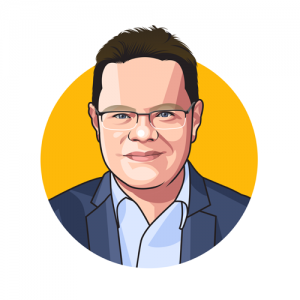 Digital Technology Manager, Track IQ, a Wabtec Company
Nick Aschberger
Mr Nick Aschberger is the Digital Technology Manager at Track IQ, a Wabtec Company, who are a leading manufacturer of wayside measurement and condition monitoring systems for rolling stock.
Mr Aschberger has led systems development efforts in a range of industries, working with condition monitoring systems, preventative maintenance and simulation technology.
Prior to joining the Rail Industry in 2011, Nick worked in the semi-conductor industry for such companies as Motorola and Freescale. Here he worked on semiconductor design and simulation tools.
The last 8 years of his career have been at Trackside Intelligence, focusing on condition monitoring data integration and helping clients use technology to transition to condition-based maintenance practices.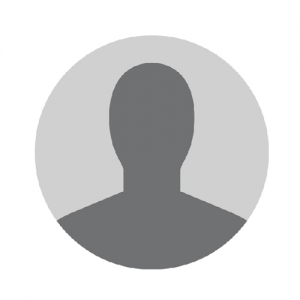 Head manager of Smart maintenance Engineering, Talgo
José Antonio Marcos Alberca Carriazo
Ph.D. in Industrial Engineering. Master degree in Business administration, Master degree in Rolling stock. 22 years of experience in maintenance, performing different task, Maintenance engineering, Maintenance base deputy, Head of Maintenance Engineering, currently Head manager of Smart maintenance Engineering.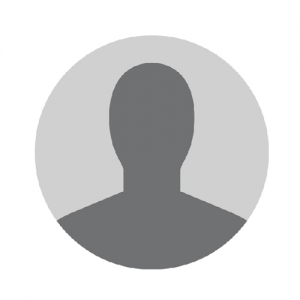 Director (Maintenance Activity), Colas Rail
Mr Jean-Marc Kuntz
Jean-Marc is a graduate engineer with 27 years of experience in major industrial and transportation projects, in both operations and maintenance activities, including 13 years as technical manager for a French railway network, in the city of Strasbourg. He began his career in the food & beverage industry, before joining a railway operating company as a rolling stock manager, followed by an infrastructure manager position, and then progressed to the position of a deputy technical director.
Jean-Marc has developed a high level of expertise in organization and management of railway operation, maintenance and lifecycle management, and has developed an expertise of integration of line extensions or complete revamping of railway networks.
He has developed an ownership cost strategy, maximizing value and performance during the engineering, construction and operation of the assets, including risk mitigation.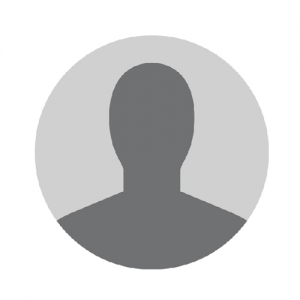 Civil Manager, Virgin Hyperloop One
Victor Gomes
Victor Gomes is an experienced engineering leader with 15 years of experience in transportation infrastructure. Victor has worked for Virgin Hyperloop One since 2017,shortly after the company first arrived in the Arabian Gulf from its base in Los Angeles, USA as part of HH Sheikh Mohammed bin Rashid al-Maktoum's Dubai Future
Accelerator Program (for start-ups).
Victor leads interfacing with state government stakeholders and consultants, managing alignment options, station locations and land requirements. He is currently leading the Civil Insertion of the Pune – Mumbai project, and globally, he is managing alignment development for potential hyperloop routes.
Prior to working with Virgin Hyperloop One, Victor, who was Track Project Director at Portugal's railway infrastructure engineering arm, spent three years with Parsons as Principal Alignment and Track Engineer with various major projects within the GCC region, such as for Etihad Rail and Dubai Metro 2020 Red Line Extension.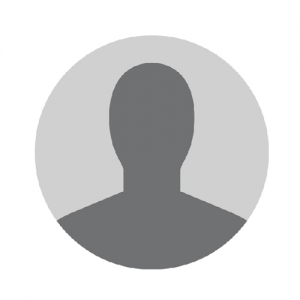 CEO, Oc'Via Maintenance
Mr Bruno Dabilly
Bruno is a graduate engineer with 21 years of experience including 17 years in railway activities in maintenance and project management. He began his career in transport branch in the French national railway company as an engineer and left as a production unit manager, his career continued with a move to a transport engineering company where he was in charge of projects direction in France and abroad, before joining Oc'Via Maintenance as technical director.
Bruno has demonstrated his ability to take up challenges in constrained environments by starting from a blank sheet of paper or by taking back situations considered difficult. Its vision of maintenance is based on a desire for innovation and asset management dedicated to high level of performance and safety.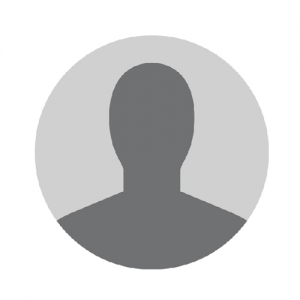 Senior Account Manager, OSIsoft
Dr Mohamad Faouaz
Experienced Senior Account Manager with a demonstrated history of Sales and Business Development in software related to Process Industry, Operations Management and Digital Transformation.
Strong sales professional with a Doctor of Philosophy (PhD) focused in Chemical Engineering from South Bank University.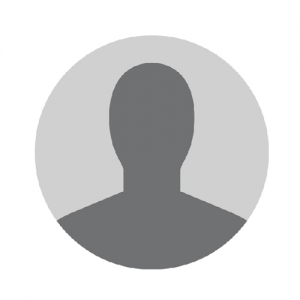 Chief Technology Officer, Shansco Internation LLC
Dr. Shanavas Koya
A Technology & HR Strategist with extensive experience leading IT & HR functions.
A leader who understands the power that comes from the symbiotic relationship between business and technology. A seasoned manager with a track record of delivering global IT & HR projects and creating impactful and high-performance teams across multiple functions.
Specialties:
– Strategic Planning of Technology & Talent
– IT Governance
– ERP Implementation
– Systems Development
– Project/ Program Management
– Vendor Management
– Talent Management
– Performance Management
– Succession Planning
– Organizational Development
– Mergers & Acquisitions
and last but not least, Change and Transformation management.