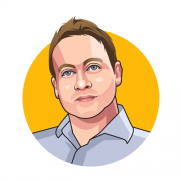 Conference Chair:
David McGorman, Digital Director, Unipart Rail & Managing Director, Instrumentel
Dr David McGorman, is MD of Instrumentel Ltd, a company that specialises in precision electronics and telemetry, including Condition Based Maintenance.
With significant experience in the management of technology companies and a strong technical background, David has a proven track record of delivering strategic projects within harsh and difficult to access environments, including the Rail Industry.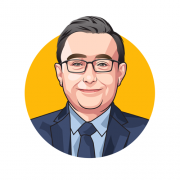 Conference Chair:
Dr. Diego Galar , Professor of Condition Monitoring in the Division of Operation and Maintenance Engineering, LTU, Luleå University
Dr. Diego Galar is Full Professor of Condition Monitoring in the Division of Operation and Maintenance Engineering at LTU, Luleå University of Technology where he is coordinating several H2020 projects related to different aspects of cyber physical systems, Industry 4.0, IoT or Industrial AI and Big Data. He was also involved in the SKF UTC centre located in Lulea focused on SMART bearings and also actively involved in national projects with the Swedish industry or funded by Swedish national agencies like Vinnova.
He is also principal researcher in Tecnalia (Spain), heading the Maintenance and Reliability research group within the Division of Industry and Transport.
He has authored more than five hundred journal and conference papers, books and technical reports in the field of maintenance, working also as member of editorial boards, scientific committees and chairing international journals and conferences and actively participating in national and international committees for standardization and R&D in the topics of reliability and maintenance.
In the international arena, he has been visiting Professor in the Polytechnic of Braganza (Portugal), University of Valencia and NIU (USA) and the Universidad Pontificia Católica de Chile. Currently, he is visiting professor in University of Sunderland (UK), University of Maryland (USA), and Chongqing University in China.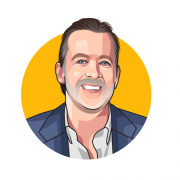 Tim Wilkinson, Executive Director, Strategy and Growth, Virgin Hyperloop One
Tim Wilkinson has worked for Virgin Hyperloop One since 2016 when the company first arrived in the Arabian Gulf from its base in Los Angeles, USA as part of HH Sheikh Mohammed bin Rashid al-Maktoum's Dubai Accelerator Program (for start-ups).
Mr Wilkinson has led the international engagement for the company in Europe, Asia and throughout the Gulf during that time and is currently focused on working with the leaderships in Saudi Arabia and the UAE to bring hyperloop routes and manufacturing to the Arabian Gulf.
Mr Wilkinson believes in a vision for a hyperloop connected Gulf to drive productivity, job creation, ultra-fast travel and the leap-frogging to the 4th industrial revolution for the region and for the countries of the Gulf to be the world's first hyperloop adopters.
Prior to working with Virgin Hyperloop One Mr Wilkinson was Middle East chairman of international public relations firm Bell Pottinger; he also enjoyed a two-year posting as communications director to the Technical Office for HH the Prime Minister of Kuwait and prior to that he led global communications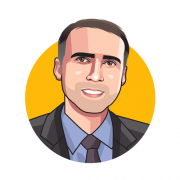 Muneeb Anjum Hameed, Business Manager Digital Transformation and Cybersecurity, TUV Rheinland
Muneeb Anjum is a UAE Business Head and a Distinguished OT Lead Consultant for TUV Rhienland Consultancy & Advisory Services. Mr. Muneeb is responsible for Digital Transformation & Cyber Security solutions helping client's Master Cyber Risk, meet Regulatory Compliance. Achieving OT, IoT & Cyber resilience for critical infrastructure; besides making security an enabler & key component of his coverage.
He has been at TUV Rheinland for over 2.1 years and has more than 15 years of experience in the Cyber Industry. Mr. Muneeb is contributing to drive adoption & implementation of Fourth Industrial Revolution in Railway, and assist building Industrial Systems that are both Safe, Secure and can adapt to the demands of industry 4.0.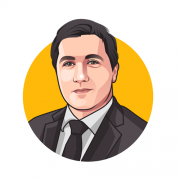 Steven Yule, Associate Director, Jacobs
Steven Yule is an Associate Director in Asset Management Advisory within Strategic Consulting at Jacobs and is based in York, UK.
He has a Master of Engineering in Civil and Structural Engineering and is a Chartered Civil Engineer with the Institution of Civil Engineers. He is also a member of the Chartered Institution of Highways and Transportation, and Institute of Asset Management.
He has extensive experience in the fields of Infrastructure Design, O&M, and Asset Management across the Highway and Rail sectors in the UK and Middle East. He is also a leading authority within Jacobs on the development and implementation of Digital Twins.
On the Transpennine Route Upgrade (TRU) Steven is the Asset Management and Information Management technical lead for the multibillion-pound (GBP) programme. He leads a team of 25 professional consultants and data experts focusing on making the programme more efficient and enhancing its overall outcomes. His teams focus on Digital Twin, data analytics, PRAM (Performance, Reliability, Availability, and Maintainability), Life Cycle Costing, Common Data Environment, BIM, and GIS.
Additionally, he is a part of the Asset Management Advisory leadership team within Jacobs' Strategic Consulting. He is responsible for the operational management of almost 100 professionals across the UK. Whilst supporting the delivery of international projects by leading Asset Management input to rail projects such as Etihad Rail Stage 2 & 3 in the UAE.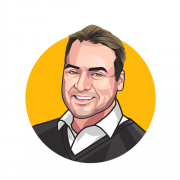 John Smith, Chief Executive Office, Voestalpine Signaling Fareham Ltd UK
John graduated from the University of Birmingham in 1990 with a degree in Mechanical Engineering.
He joined Jaguar Cars as a graduate trainee and spent 18 years in the automotive industry working in a number of senior engineering, manufacturing and product strategy roles, including a period with the Jaguar Racing Formula 1 team.
John joined the rail industry in 2009, leading the Intelligent Infrastructure programme at Network Rail, one of the most extensive applications of asset monitoring in the rail sector.
Since April 2018 john has held the position of Chief Executive Officer for voestalpine SIGNALING Fareham, the UK based centre for rail infrastructure monitoring, part of the voestalpine Railway Systems group.
As an engineer, John is passionate about the global transformation of railways through the safe, reliable and innovative application of digital technologies.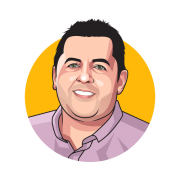 Adrian Sutton, Co-Founder & Managing Director, Votex IoT
Adrian is Co-founder and Managing Director at Votex IoT, he brings a broad and deep skills set to the business having worked across multiple sectors and territories. He is highly experienced in managing complex programmes and projects to implement new target operating models to deliver digital and data driven £m savings, performance improvements and/or growth.
He's used this knowledge, market awareness and connectivity to develop the propositions and team at Vortex IoT. He is a highly commercial and flexible individual with strategic IT and core business function knowledge.
Prior to founding Vortex IoT, Adrian spent 10 years working both independently and for blue-chip consultancies and System Integrator's across both public and private sectors managing and delivering complex strategic transformation programmes and projects of work.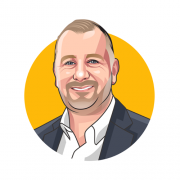 Steven Cassidy, Engineering & Maintenance Director, Dubai Metro, Serco Middle East
A Chartered Engineer with 25 years' experience in rail. Currently the Engineering and Maintenance Director for Serco on the Dubai Metro contract.
Having spent the last 4 years in the Middle East Steve previously held positions such as Network Rail Area Director (Anglia) and Network Rail Maintenance Director (Kent).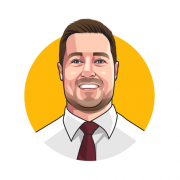 Adam Scanlon, Rolling Stock and Depots Manager, Dubai Metro, Serco Middle East
A Chartered Engineer, Fellow of the Institution of Mechanical Engineers and 15 years of experience in the rail industry.
Adam has been in the Middle East for 3 years and is currently the Rolling Stock & Depots Manager for Serco on the Dubai Metro contract. Prior to this he spent 5 year within a rolling stock manufacturer & maintainer delivering state of the art rolling stock fleets into service in the UK which included the development and implementation of asset management strategies.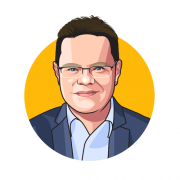 Nick Aschberger, Digital Technology Manager, Track IQ, a Wabtec Company
Mr Nick Aschberger is the Digital Technology Manager at Track IQ, a Wabtec Company, who are a leading manufacturer of wayside measurement and condition monitoring systems for rolling stock.
Mr Aschberger has led systems development efforts in a range of industries, working with condition monitoring systems, preventative maintenance and simulation technology.
Prior to joining the Rail Industry in 2011, Nick worked in the semi-conductor industry for such companies as Motorola and Freescale. Here he worked on semiconductor design and simulation tools.
The last 8 years of his career have been at Trackside Intelligence, focusing on condition monitoring data integration and helping clients use technology to transition to condition-based maintenance practices.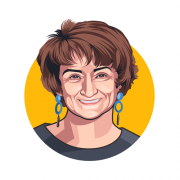 Nadia Mazzino, Vice President – Control Center Integration & Advanced Services, Hitachi Rail STS
Evolution of Automation solutions for Railways and Metro Control Centers thanks to the development of integrated platforms based on standard and common communication frameworks and new Human Machine Interfaces generation.
Application of digital solutions for the development of Added value Services (e.g. Intelligent Maintenance), leveraging on STS Signalling Systems, Traffic management and Monitoring Systems.
Representative of the company in several initiatives in railway research area (european and national) with specific focus on Digitalization, leveraging on IoT technologies, new HMI concepts and Big Data applications.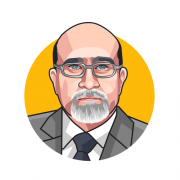 Giuseppe Giannini, Global Head of Service and Maintenance Technology Systems Rolling Stock Service and Maintenance Business Unit, Hitachi Rail spa
Head of Service and Maintenance Technology Systems is in charge to support and improve the maintenance tools IoT, OT and IT for Rolling Stock. He develops new digital solution collaborating with other engineering departments in Rolling Stock BU and Information Technology.
His main skills are: Technological and product innovation, digitalization, IoT, power electronics, electric drives, control system, software development. Optimization, innovation and improvement of process and product, development and exploitation of resources, change management. Organizational and interpersonal skills.
He was born in Naples Italy 60 years ago, he has a degree in Electronic Engineering cum laude, he has been working In Hitachi Rail since 1984.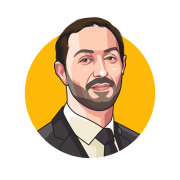 Bruno Gajan, Health Hub Tenders & Infra Project Manager, Alstom Group
Bruno Gajan is a Civil engineer with 15 years in rail transportation business, strategy, marketing and business development of rail infrastructure and turnkey systems.
With development of Concessions/PPP projects integrating financing, maintenance and operations and rail infrastructure and digital Services Innovations Management and Deployment. Bruno is currently managing the HealthHub Infrastructure Predictive Maintenance Solution and Projects worldwide.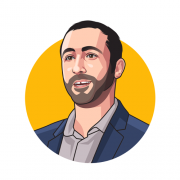 Christophe Sanguina, Marketing Strategy & Digital Services Solutions Director, Alstom Group
Christophe Sanguina is Market and Portfolio Director for Alstom Services platform since September 2017.
Prior to this, he was Solution Manager for Predictive Maintenance from 2014 to 2017. From 2012 to 2014, Christophe was in Bucarest, Romania as Electrification Renovation Manager. From 2007 to 2012, he managed four electrification projects in Egypt.
Prior to this, he was Bid Manager for international projects, based in Saint-Ouen.
Christophe started his career at Alstom Power in 2004 as Project Manager for Power plants on export market.
Christophe was born in 1980. He holds an electrical and automation degree and a Project Management and International Sales development degree from Kedge Business School.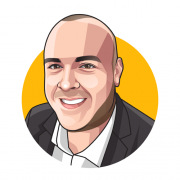 Martin Vallance, Head of Digital Asset Management, Atkins Global
As an effective enabler of change, I guide people through the implementation of new technology solutions.
I am a results-oriented programme and project management professional with expertise in digital asset management. Able to deliver complex change projects, I have a flair for engaging teams and varied stakeholders, as well as ensuring significant efficiency savings.
My strengths are that I combine a coordinated approach to planning with knowledge of all aspects of project implementation, creating robust and sustainable solutions.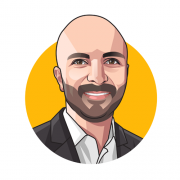 Javier De La Cruz Garcia Dihinx, Services & Analytics Engineering Head Manager, CAF S.A. Rail Services
Industrial engineer at Zaragoza University (Spain) and automotive engineering at Université de Technologie de Compiègne (France). He started working in automotive sector for Renault and IDIADA but in 2004 entered in the railway sector as North America and ROW Operation Manager for CAF. From 2012 to present he has been Ingenieering Director for CAF Rail Services being highest responsible for Digital Train LeadMind, RAMLCC and Maintenance ingenieering divisions.
Due to his experience and continuous formation (Artificial Intelligence: Imprications for Business Strategy (MIT Sloan School of Management), Digital Transformation Management (IE Business School), Big Data and Business (Deusto Business School) he was chosen by CAF Board of Directors to lead the Digital Transformation of the company.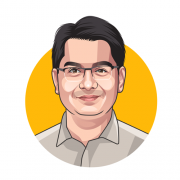 Kapil Jambhulkar, Director of Govt of India, Indian Railways
Working as a Director level Officer of Govt. of India. Current assignment involves leading a workforce of about 2000 as Head of Rolling Stock (Operations and Maintenance) for Railways in NE India at Guwahati.
I have done Management (PGDM) from IIM Ahmedabad and have been exposed to various rotational leadership role assignments, training, seminars and conferences in India and abroad and have gained exposure to diverse work cultures across the globe. Passionate about digitalisation initiatives and environmental sustainability.